For over 35 years, Mega-Celebrity trainer Dion Jackson aka Dion Blast, has been training top names in the Entertainment industry. His Fitness family includes Jim Carrey, Jennifer Lopez, Al Pacino, Dustin Hoffman, Aaliyah, Pam Anderson, Sean Lennon, Raquel Welch, Barry Levinson, Richard Pryor, Rob Lowe, Nia Long, Carrie Fisher, Alicia Silverstone, Robert Evans, Peter Thiel, Belinda Carlisle, Johnny Gill, Peter Bogdanovich, Harvey Keitel, Lorraine Bracco, Vince Neil, Miki Howard, and Cherrelle just name a few. In addition to training celebrities, Dion enjoyed teaching his high energy Fitness Blast Classes at Paramount Studio, 20th Century fox Studio, and The Alleykat Studio in Hollywood. and to Vancouver, Canada with TV Show MacGyver. For more than 20 years, Dion has championed many charitible events, Multiple Sclerosis, Lupus, Cancers Prostate, Breast, Ovarian and Colon, Alzheimers, Leukemia, and The Special Olympics. Dion started his CHARITY FITNESS TOUR where you can support your favorite Charity, and also get in shape! His company, All Seasons Fitness Media, supports as many as 40 events per year.  Through ASFM, Dion has produced several events with the City of Beverly Hills. The Beverly Hills 5k & Fitness Blast in 2018 & we added a 10k in 2019 benefitting the Beverly Hills Education Foundation, and The Beverly Hills Dance, & Fitness Blast in 2022 for The City of Beverly Hills Employees. JOIN US! on our 2023 CHARITY FITNESS TOUR
Certificate of Appreciation from City of Los Angeles for partnership with Bristol Farms Sunset/Fairfax Ave. Earth Day w/James Worthy.
Certificate of Appreciation from City of Beverly Hills for  5k-10k Run/Walk & Fitness Blast! The Medal
BH 5k-10k Dance & Fitness Blast! Leo Stallworth & Sharon Tay.
The Godfather of Fitness Jack Lalanne at USC Health & Fitness Fair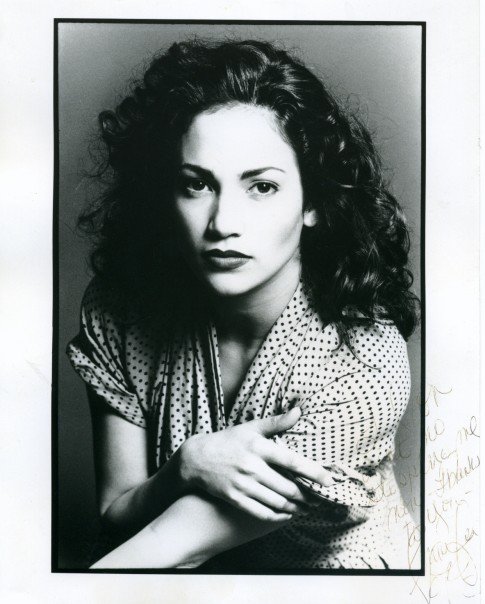 Jennifer Lopez aka J-LO, was THE TIGER back then. Super focused, super dedicated to being the best she can be.
Taught Dion Blast! Class, at Paramount Studio, 20 Century Fox Lot, Alley Kat Choreography and Dance rehearsal Studio
Dion Blast leading the Leukemia "Light the Night" Walk at LA LIVE representing LA great Kobe Bryant!
Kerri Walsh-Jennings Kerri Lee Walsh Jennings is an American professional beach volleyball player, three-time Olympic gold medalist, and a one-time Olympic bronze medalist. She is the beach volleyball leader in career victories as of 2016 having won 135 international and domestic tournaments
Receiving a check for The Beverly Hills Education Foundation from Longtime Mercedes Benz Beverly Hills friend Evonne Ghoul and GM Bruce Shulmann.
EARTH Day at Bristol Farms Hollywood with Los Angeles Laker Hall of Famer James Worthy!
Walk to END LUPUS at LA Live Downtown LA!
The beautiful Pamela Anderson. Through friend "VIP TV Star and now trainer Natalie Raitano, I was able to train Pamela a few times at my Studio.
Loved her Free Spirit and energy! 
3 X Mayor Lili BOSSE – 2014-2023 – # BHHealthyCity – Walk with the Mayor, Business with BOSSE, Live with Lili!, BOLD.
Dion Blast with ABC7 News Anchor Colleen Sullivan, and Actor, Producer, and All Seasons Fitness Media Rep, at The CHLA "Walk & Play at LA Coliseum.